Patented
Chrisofix® technology

It combines the advantages of splints (ortheses) and cast(POP)-like fixations
Chrisofix® Finger splints

Finger splints & Metacarpal region
Rib Splint

World-class Orthoses
Developed and Patented
in Switzerland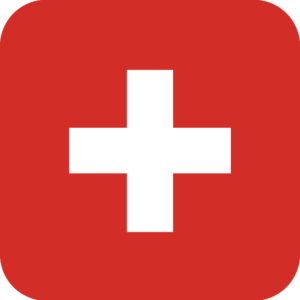 Patent №: 701845B
Chrisofix

®


Orthoses

Based on our patented solution, several years of product development, and all confirmed by the responses from diverse clinical / hospital experts, demonstrated by relevant patient experiences, Chrisofix
® 
orthoses can provide the best if not the best unique solution for an optimal immobilisation.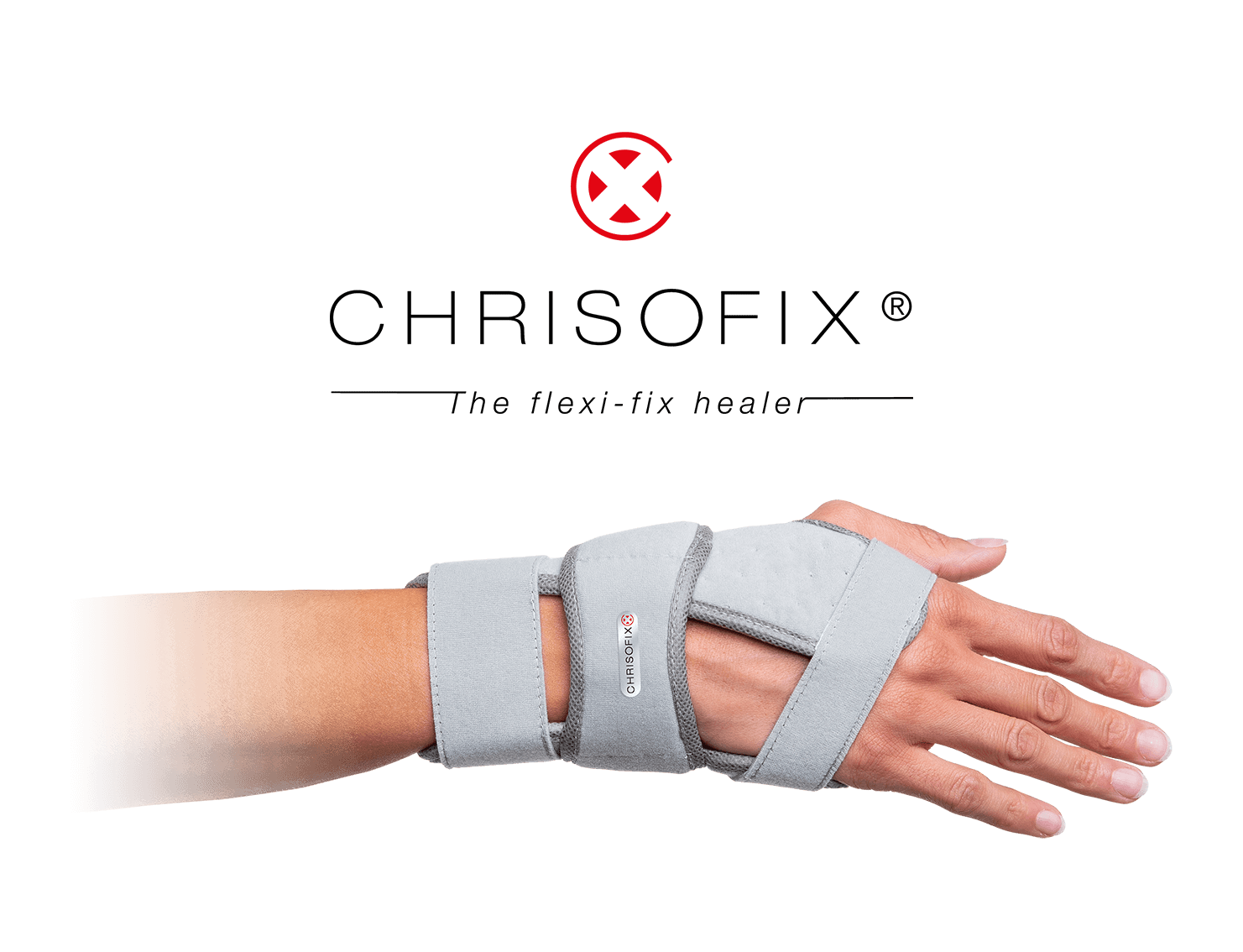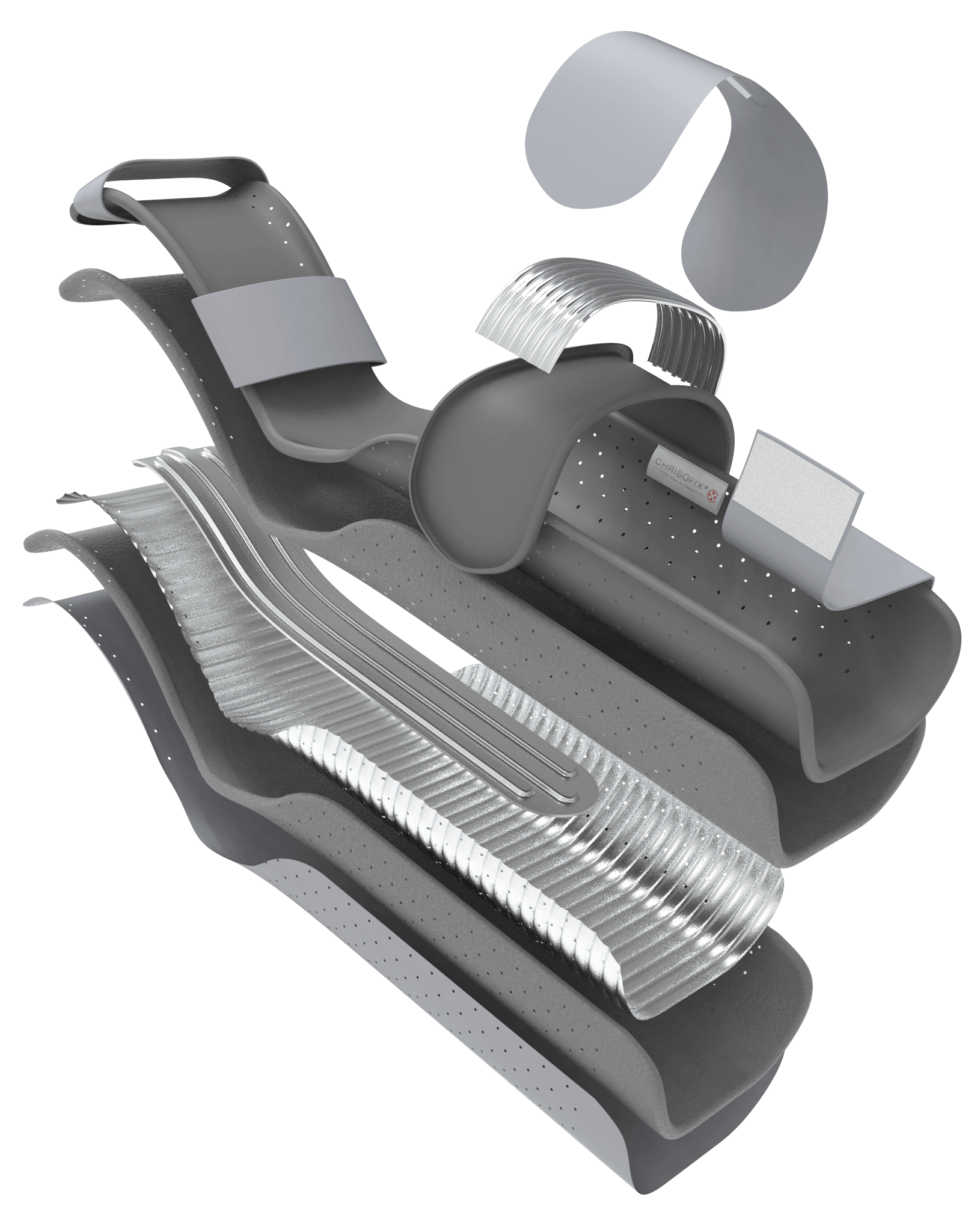 Chrisofix

® orthoses


Technology

A patented product which offers real stabile / rigid circular fixation with perfect fitting, parallel ensuring a comfortable user experience with quick application by also fulfilling both adjustability and reusability requirements. The real Chrisofix flexi-fix healer. For efficient treatment and smart prevention.
About
Chrisofix

®

CHRISOFIX®  AG and CHRISOFIX HUNGARY Ltd. (previously ORKRISZ Ltd) are privately owned companies. They are responsible for designing, developing, manufacturing, and sale a world-wide patented product range of orthopaedic splints/ortheses. The two legally independent companies represent two closely related independent parts: central services (Chrisofix AG, Switzerland) and the production plant (Chrisofix Hungary Ltd, Hungary).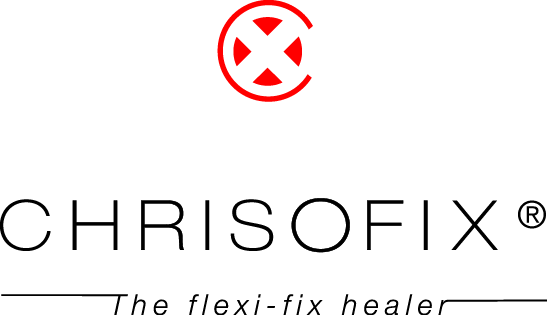 Chrisofix®
Around the World

Chrisofix has customers in more than 20 countries all over the world
Copyright© CHRISOFIX®
THE FLEXI-FIX HEALER
World-class Orthoses Developed and Patented in Switzerland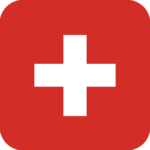 Patent Numbers: 20130035621, 701845B
We are member of Swiss Medtech

Chrisofix Hungary Kft.
Grassalkovich út 272-274.
1239 Budapest,
Hungary
Tel.: +36 1 287 10 56
office@chrisofix.com
Chrisofix AG
Dorfstrasse 15,
8302 Kloten, Switzerland
Switzerland
Tel.: +41 52 670 11 60
hello@chrisofix.com